3. The right lipstick application is the right lips makeup!
Do not press to harsh with the lipstick, but simply blot. Blur the lipstick by moving your lips and always apply a second layer. This will help the lipstick last for longer. Besides, the real colour of your lipstick is the one from the second layer, but not from the first time. The lip`s tissue absorbs the cream too fast, so some of the lipstick shades will appear with the extra second application.
4. Your lips are part of your face! So does the lipstick!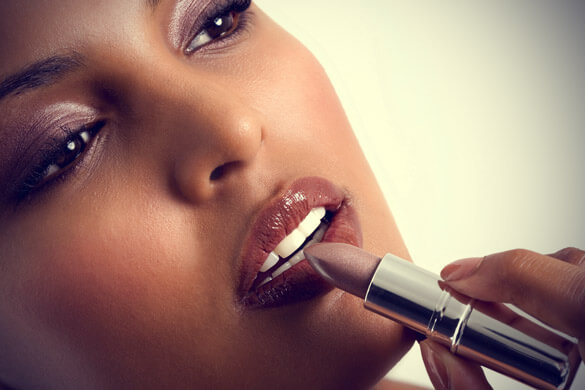 What we mean is that you need to adjust the nuance of your lipstick to your facial skin, as well as to your eye shade. Some girls, unfortunately, are just not made to wear pink. But do not worry – every woman looks just amazing in a classy red! Also, pale girls should avoid the brown nuances, but rely on the natural ones, as well as on the cherry and peach lipsticks.
5. Shimmering is not for every day….
Seductive lips can be highlighted with a pencil, some powder beyond the lipstick or a very cool lipstick shade. As to the shimmering, forget about it as a main accent to your lips makeup. It is ok for nights out, but it is definitely not the best choice for work!
From our friends: http://mymakeupideas.com/its-all-about-the-fruity-lips-lipstick-tips-to-know-on-mandatory/